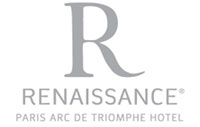 Our client Renaissance Paris Arc de Triomphe Hôtel recruits.
Here are key information and job vacancies.
Luxury Hospitality Career post job offers in upscale hotels and gourmet restaurants worldwide and provide a complete toolbox to follow the applications: job alerts, application notebook, job notebook, files, newsletter... to guide you, whether you are actively seeking a new job or just on standby.