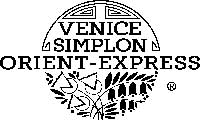 Our client Venice Simplon-Orient-Express recruits.

Here are key information and job vacancies.
The Venice Simplon-Orient-Express offers guests a luxurious experience that celebrates romance, adventure and style of a bygone era. Rolling through sublime scenery to some of the old continent's most alluring destinations like Venice, Paris, Berlin, Vienna, Budapest, Prague and Istanbul, as champagne flows and gourmet cuisine is served.

We are delighted to announce that we are recruiting our on board team for a 9 months employment contract starting in March






1 available positions




Join Belmond
on its social networks



Address:
5 rue de Provence
75009 Paris
France






Luxury Hospitality Career post job offers in ultra-luxury and luxury hotels and gourmet restaurants worldwide and provide a complete toolbox to follow the applications: job alerts, application notebook, job notebook, files, newsletter... to guide you, whether you are actively seeking a new job or just on standby.