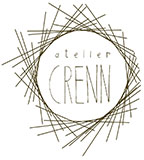 Our client Atelier Crenn recruits.
Here are key information and job vacancies.



2 available positions


Address:
3127 Fillmore Stret
94123 San Francisco
United States





Luxury Hospitality Career post job offers in upscale hotels and gourmet restaurants worldwide and provide a complete toolbox to follow the applications: job alerts, application notebook, job notebook, files, newsletter... to guide you, whether you are actively seeking a new job or just on standby.