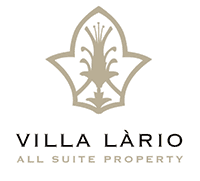 Our client Villa Lario - Lake Como recruits.

Here are key information and job vacancies.
Villa Lario is a small operation located on the shore of Lake Como (IT) which opened in 2015. Villa Lario is a 19 century family private property which has been partially fully restructured to high contemporary standards. Todate, Villa Lario offers 9 Suites located in different buidlings on the property all with spectacular views and perspective on Lake Como. Villa Lario enjoys large gardens, infinity pool, private large front lake and gardens, a belvedere, restaurant and numerous locations to organise special events for guests. Since the opening, Villa Lario has positioned itself on the high end of the hospitality offer with a view to infusing standards which are believed to be in line with what are the current expectations of our International clientele often operating in the luxury/design/fashion and high end businesses, attracted to an alternative and new offer on Lake Como.






1 available positions




Join Villa Lario
on its social networks



Address:
Via Giacomo Matteotti, 25
22020 Pognana Lario
Italy






Luxury Hospitality Career post job offers in ultra-luxury and luxury hotels and gourmet restaurants worldwide and provide a complete toolbox to follow the applications: job alerts, application notebook, job notebook, files, newsletter... to guide you, whether you are actively seeking a new job or just on standby.