Sought position:
Director of information technology
Ref ID: n°33374
Town: Bora Bora
Country : French Polynesia
Contract type: Long term contract
Contract start date : January
Salary: Attractive package
Experience: experienced
Job status: Manager
Job category: Management / IT
Accomodation: Flight ticket and new and fully-equipped accomodation near the Resort covered by the Four (...) Read more

Online since 2017/11/16
This job position is still available for the week of 2017-12-11
Four Seasons Bora Bora
Website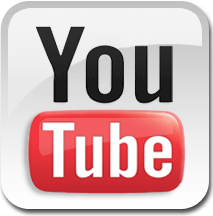 Four Seasons Bora Bora is looking for...
Director of information technology (M/F)
JOB DESCRIPTION
The Director of Information Technology is responsible for providing a high level of operational availability and stability for both standard network and hotel industry specific technology. He/she is responsible for the efficient operation and maintenance of all computer systems, data and voice communications activities at property. He/she supports SDIT in forecasting technology requirements and implementing upgrades to existing technology to improve effectiveness of installed systems. He/she executes hotel and corporate systems strategies.
PROFILE
The following skills are required for this position:



The Four Seasons Resort Bora Bora is looking for individuals who are strategic and proactive.


Five years of progressive experience in hotel IT


Minimum two years in a supervisory or management role


Project Management


Strong interpersonal skills and be able to relate to all levels of management


Comfortable with budgeting skills and be able to converse in cost analysis and management.


Clear understanding of the purpose and reasons for internal controls


Understand and familiar with hotel quality standards and service standards


Strong commitment to service


Knowledge of hospitality applications is desirable (e.g. Opera, Delphi).


This position is a full time, permanent and based in Los Angeles, USA.


Fluency in English and French is required. Knowledge of foreign languages is advantageous.
COMPANY OVERVIEW
Four Seasons Resort Bora Bora combines the romance of a South Seas island with all the trappings of a luxury hotel - and reinvents staying on the water.

The sight of Mount Otemanu never gets old. Towering above this South Pacific coral island's vast blue lagoon, its green volcanic cone is the vista from the deck of your over-the-water lodgings at Four Seasons Resort Bora Bora. The 1,080 sq. ft., thatch-roofed bungalow's high-ceilinged living room features teak furniture and Polynesian artwork. Adding even more light to its marble bathroom is a lagoon-view glass panel set in the floor.

With 121 rooms and suites - including seven beachfront villas - Four Seasons Resort Bora Bora revels in its breathtakingly beautiful setting. Enjoy fresh seafood on the terrace at waterside Arii Moana, or a private sunset dinner on the beach, accompanied by Polynesian music. Dusk is also prime time to hoist a Bora Bora cocktail at Sunset Restaurant and Bar.

Between that beach expedition and catamaran tour, check into the spa, which overlooks the palm tree-fringed lagoon. Treat yourself to a warm-seashell massage in the view spa suite.
Print this job Add to my selection Job notification